Altering fields of perception
through sound
Branding / Print
Client:
Audioaashram
The Company: Audioaashram is a musician run company that creates, promotes and manages various artists and styles of electronic music. Our decade-long association with the company has seen it grow over the years to include a charitable foundation, a radio channel, a magazine, a music festival and numerous in-house artists.
The Process: The founder's spiritual outlook towards the creation of music plays an essential role in the visual design for the company. Deep conversations, hours of listening to the label's music, and a study of Indian spirituality and its symbolism have resulted in complex ideas being presented through minimalist forms and a distinct design language that recognisably belongs to Audioaashram.
The Highlight: Fans of the musicians have often asked for permission to tattoo the logos on themselves – perhaps our biggest praise yet.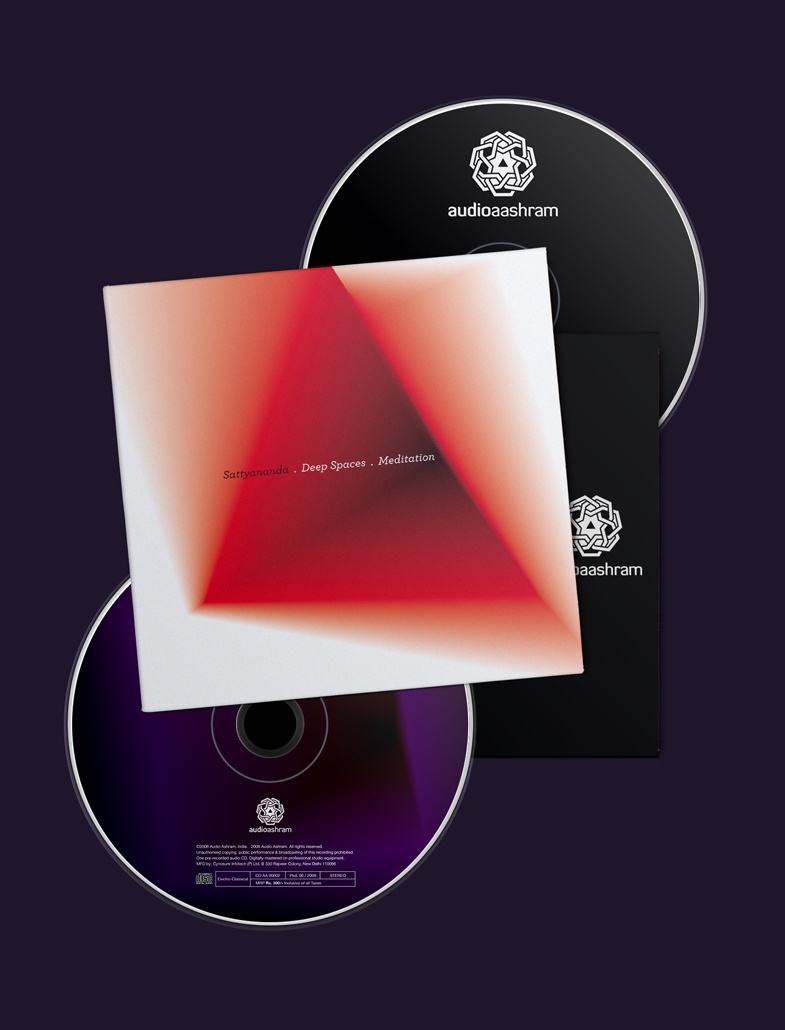 Audioaashram Logo
The identity marries the spiritual symbol of the universe – a 'mandala', with the wave structure of sound, in a continuous loop that represents electronic music.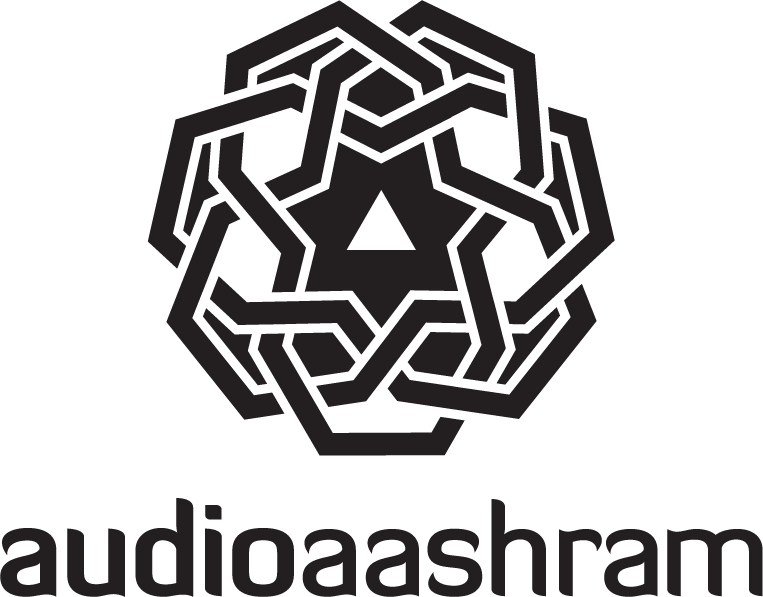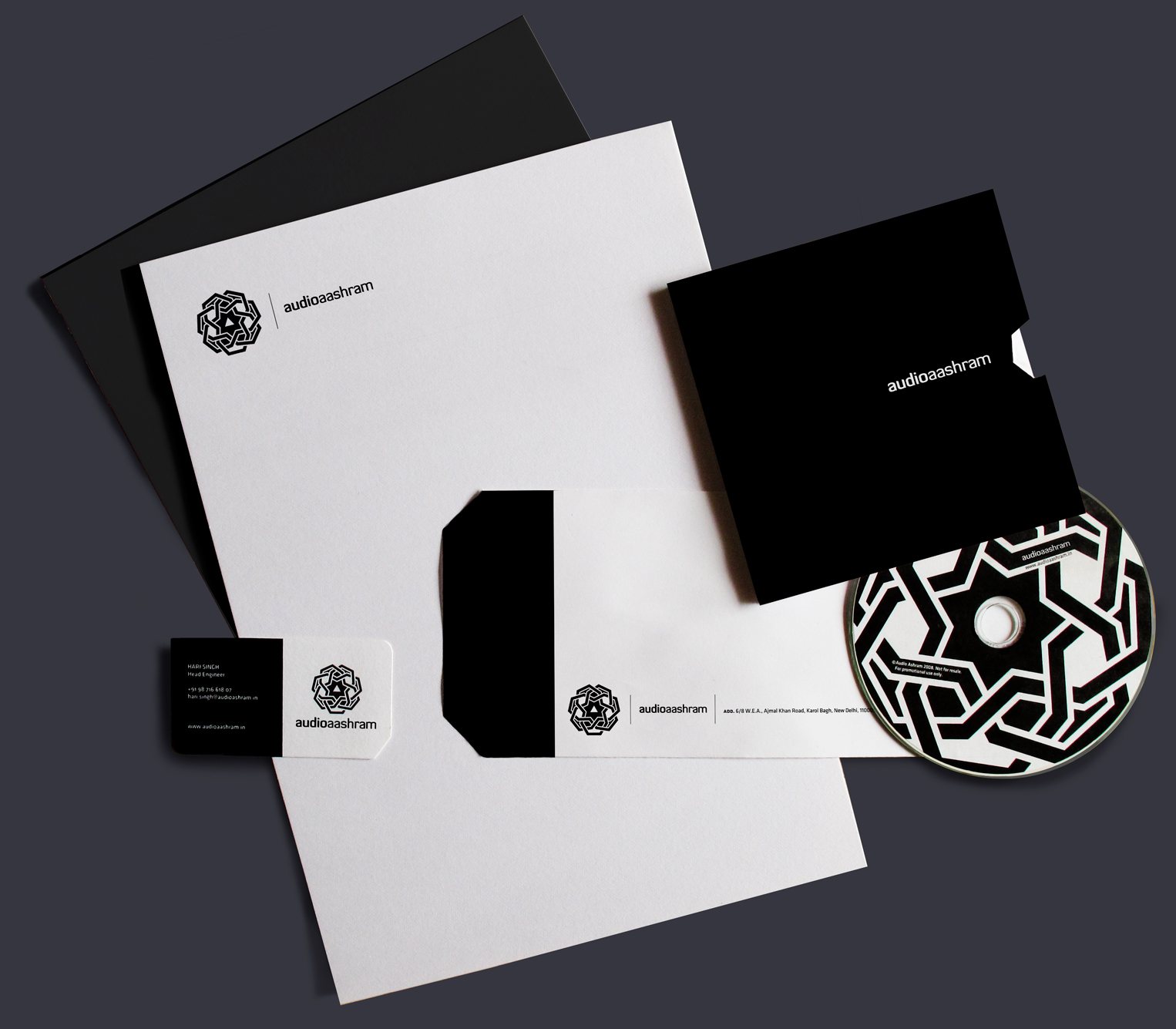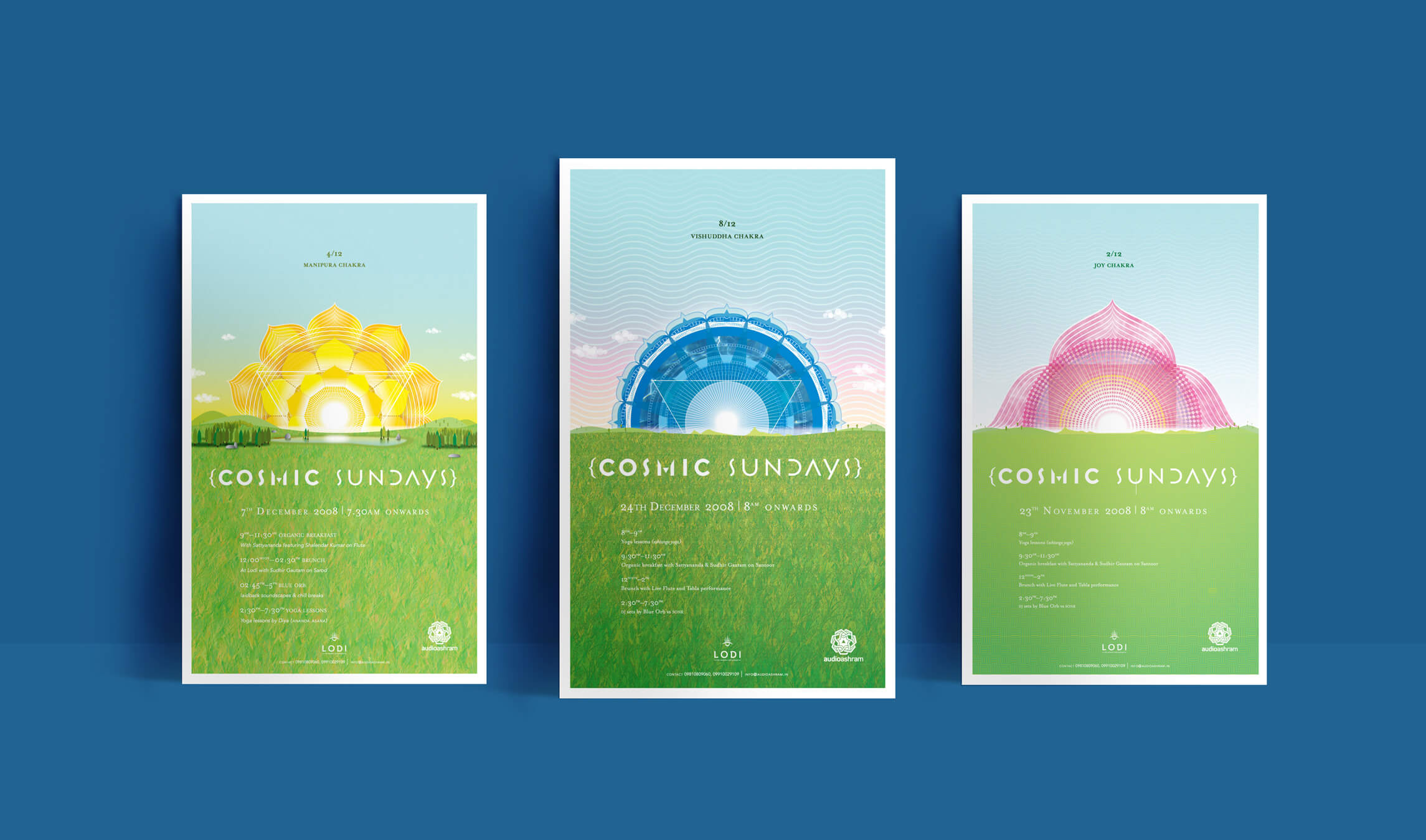 Sattyananda Logo
Sattyananda is an avataar of the musician and founder of Audioaashram – Nikhel Mahajan. As Sattyananda he produces music and combines his understanding of meditative practices with his knowledge of technology to weave sonic meditation experiences. The logo is a combination of spiritual symbols that reflect his personal belief in Nada Yoga – The Yoga of Sound.