Growth in nature guiding
growth in business
Environment
Client:
Chimes Group
Collaborators:
Codesign
The Company: The Chimes Group is a multi-business organisation and incubation company. They invest capital and experience into emerging businesses with the objective to help them build and grow.
The Process: The wayfinding project for the Chimes Group building opened the doors for design to express the values of the company through spatial graphics. The idea that the company grows organically into new businesses was illustrated through similar phenomena of organisation and progression within the natural world. Stimulating visuals depicting organic modes of growth – from the Fibonacci series to logarithmic spirals, sit beside the more functional signage to create an engaging navigational experience.
The Outcome: Over a decade has passed and the Chimes Group has grown exponentially. However it has retained its core values, which continue to be expressed through the visual language created for them.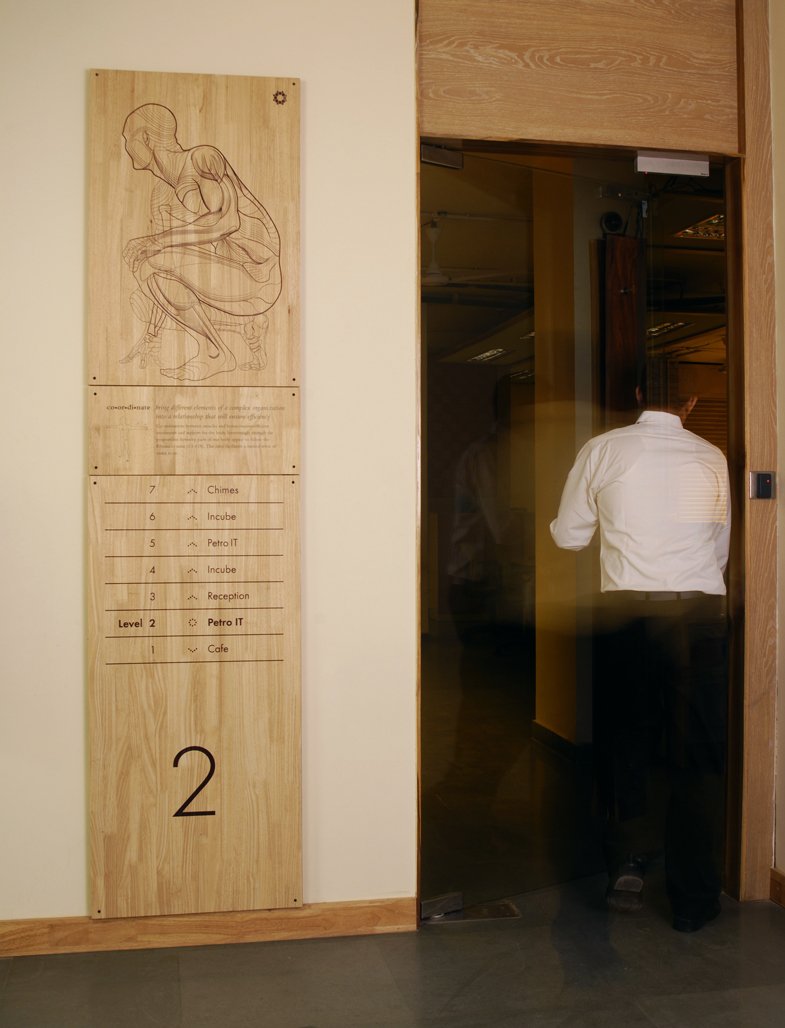 The Space:
The navigational design exercise began with mapping out the large business centre and defining locations and content for the signage and spatial graphics. Special care was taken to select appropriate signage materials and processes keeping in mind the architectural environment. The designs combine custom illustrations and informative floor directories to express the company's values and to inspire the viewers as they navigate the space.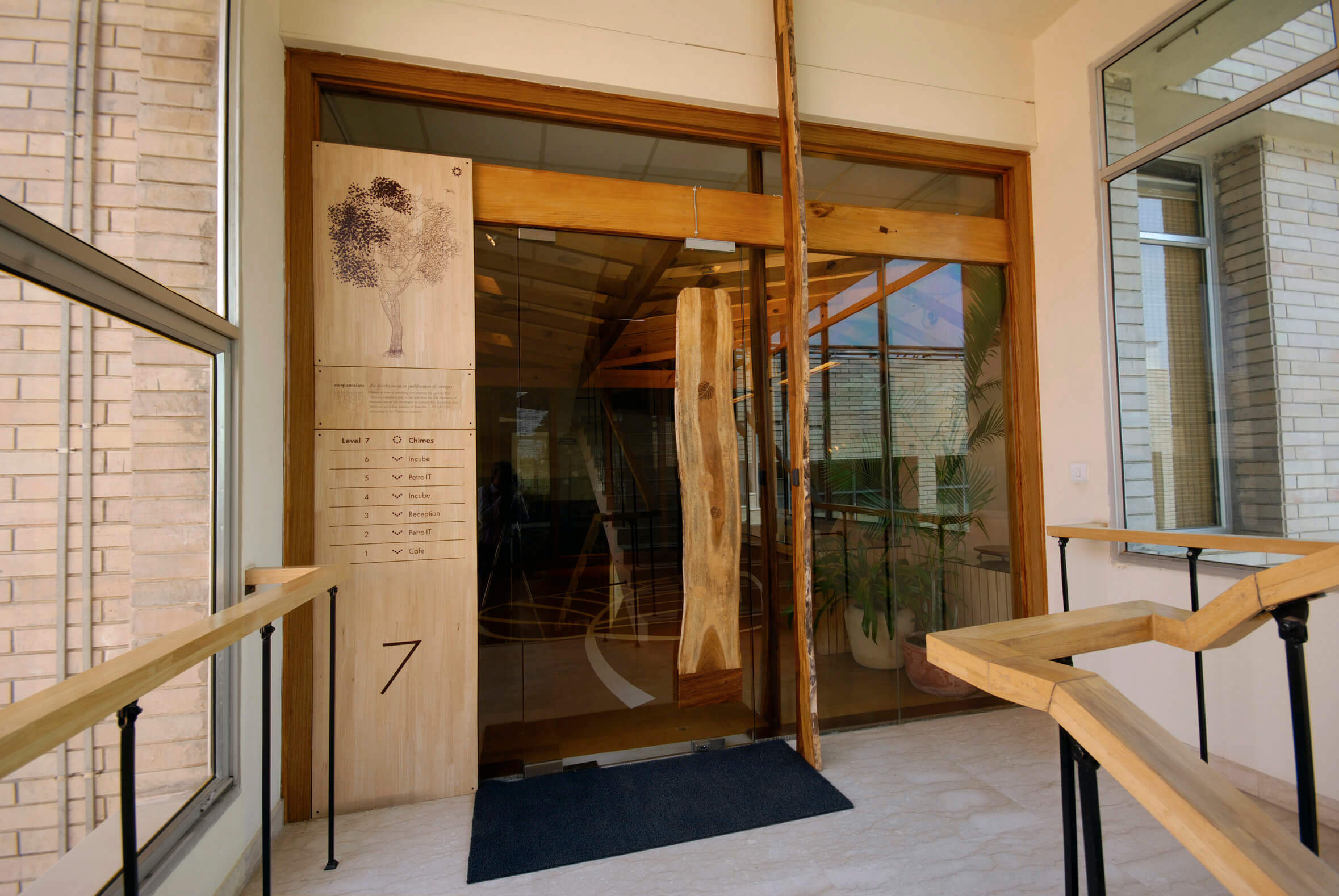 Fibonacci
The elegant Fibonacci number sequence and the golden spiral find numerous representations across the Chimes Business Centre.