A jungle lodge takes a closer look at conservation
Branding / Print
Client:
Jim's Jungle Retreat
The Retreat: Jim's Jungle Retreat is an eco-conscious lodge on the periphery of the Corbett Tiger Reserve in North India.
The Brief: The owners are dedicated conservationists and wanted to highlight the importance of protecting the jungle's fragile ecosystem through the retreat's identity and communication. They were concerned that many of their guests came to Corbett with the singular desire to see a tiger and left unsatisfied if they did not – unmoved by the rest the jungle has to offer.
The Solution: The creative positioning of 'Seek the Tiger, Find the Jungle' was developed to capture the ethos of the retreat and to lay the base for all branding and communication. The brand communication works as both advertisement and an educational tool with the aim to help guests understand and appreciate the jungle better.
The Outcome: The work for the retreat won the 'Best Print Promotional Material' award at the 87th Travel & Tourism Fair.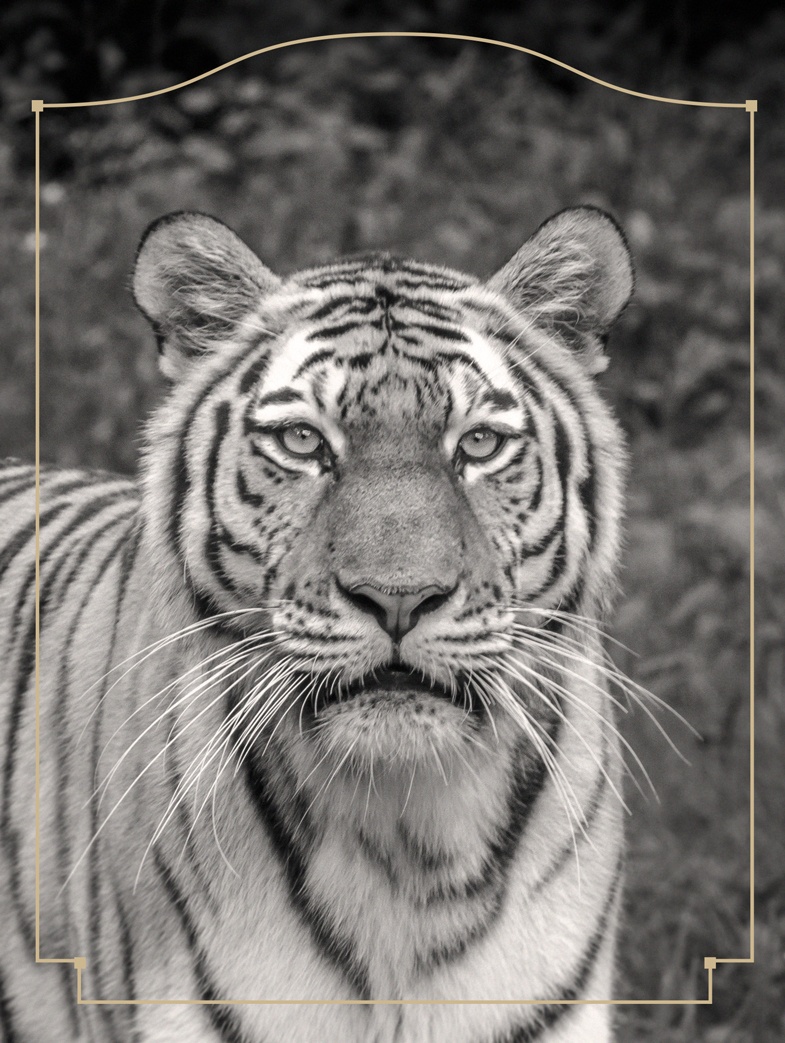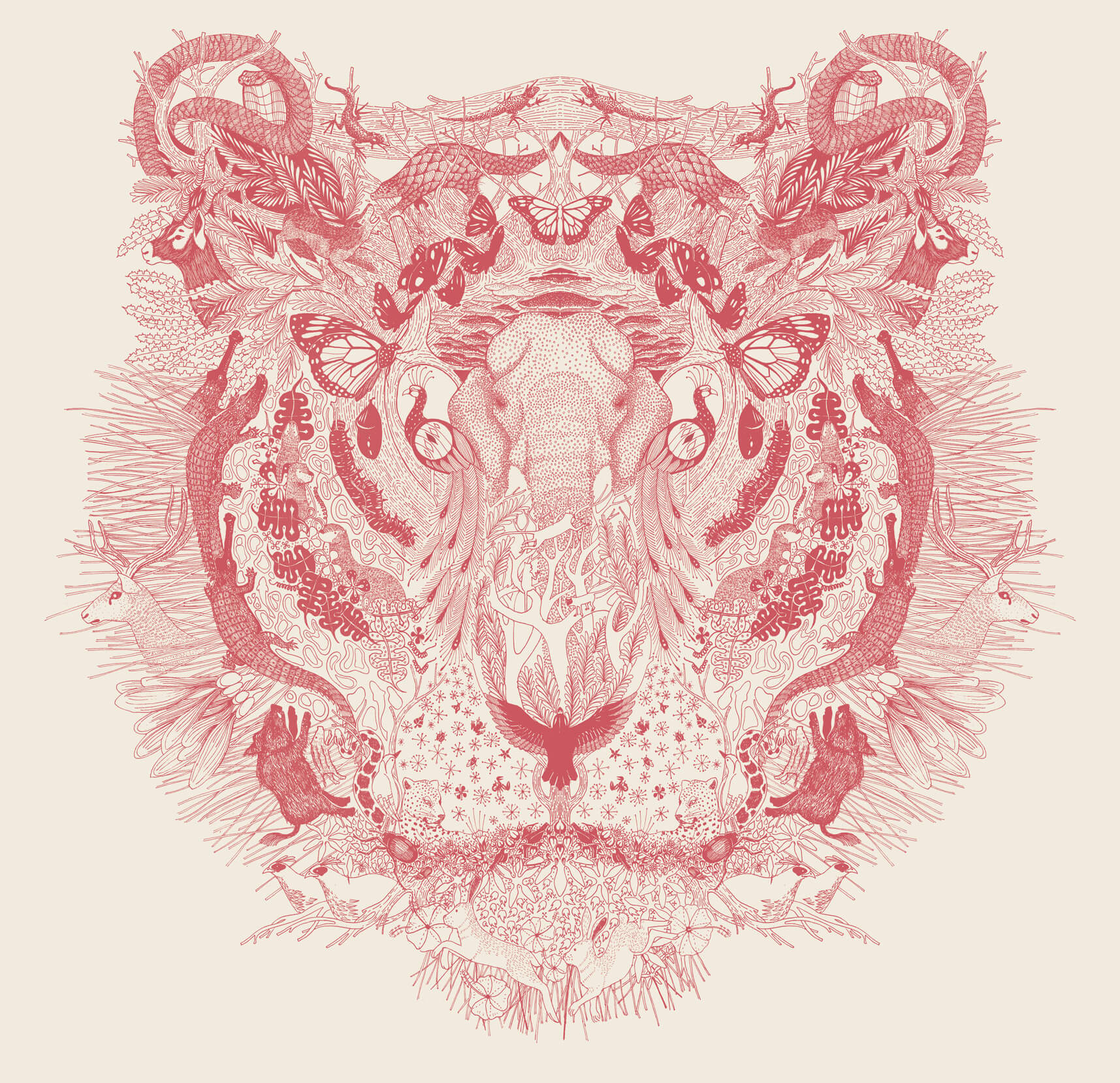 Within the Tiger's World
The illustration has become the most identifiable element of the brand. The joy of seeing a tiger from a distance and then zooming in to find its entire ecosystem has been successful in its task – to create a curiosity for the jungle and to inspire an interest in conservation.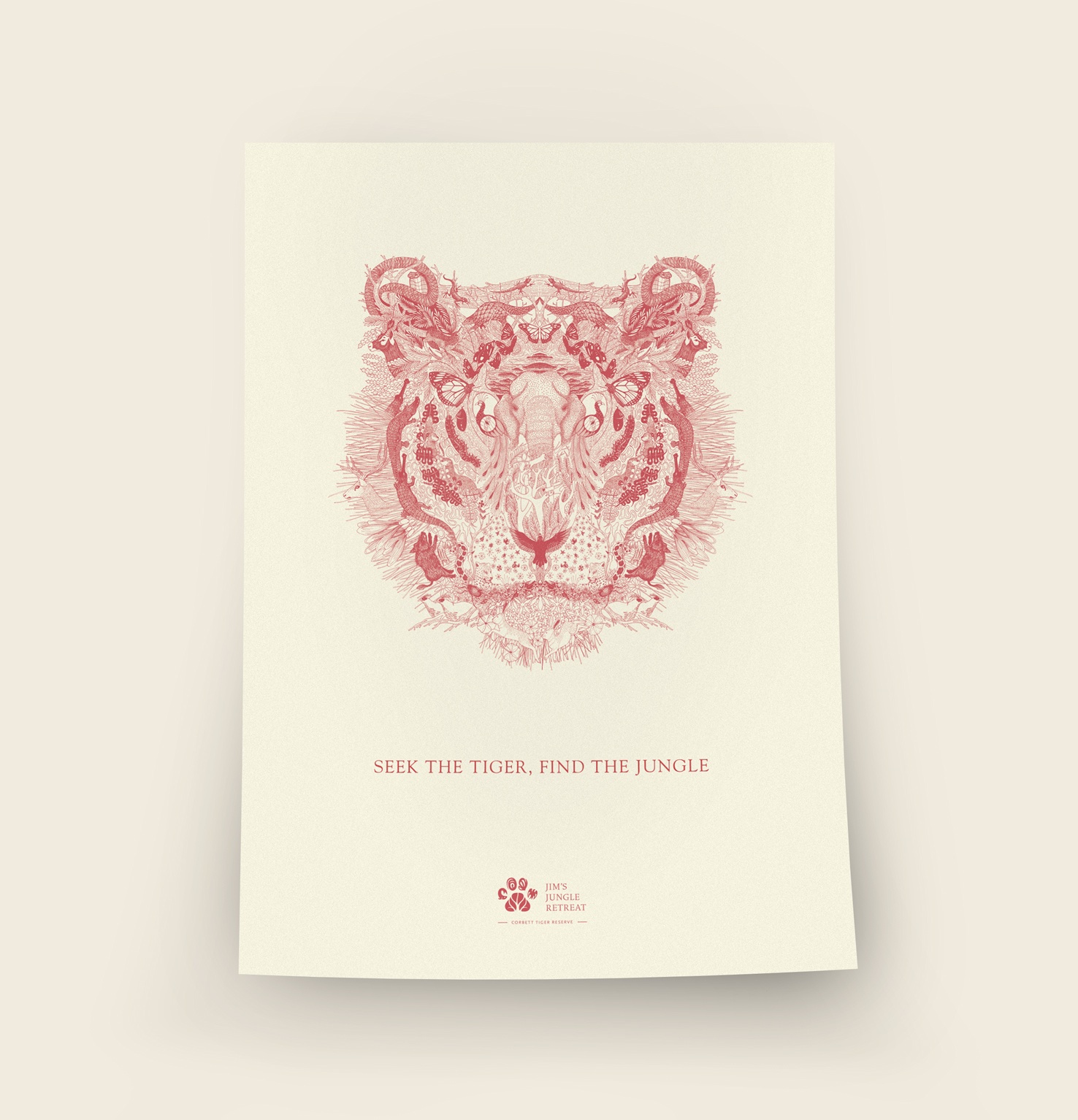 Brochure
Jim's Jungle Retreat's architecture is reminiscent of India's colonial period. Vintage furniture and lithographic prints set the mood for the space. The brochure design seeks inspiration from that era for its typography, handmade illustrations, maps and binding technique.