Mobile luxury camps
in unexplored India
Branding / Packaging / Print
Client:
Cox & Kings
The Company: The Ultimate Travelling Camp is a portfolio of nomadic luxury tented camps situated in the most stunning locations in the less accessible parts of India.
The Brief: The idea of a mobile tented camp harks back to the days of the Raj when explorers, cartographers, game hunters and adventurers travelled across unexplored India. The tents, furniture and artifacts at the camps all transport you back to that period. The identity system required to resonate with the charm of that era while maintaining a contemporary sensibility.
The Design: The Brand identity extends into a range of marks, symbols, patterns, illustrations, a mascot and sub identities, each with their own place and role in the customer's experience before, during and after visiting a TUTC camp.
The Outcome: From its first camp at the Thiksey Monastery grounds in Ladakh, TUTC now spans 7 destinations across India, with an aim to open over 50 properties in the next few years. We continue to work closely with the company to bring each new camp to life.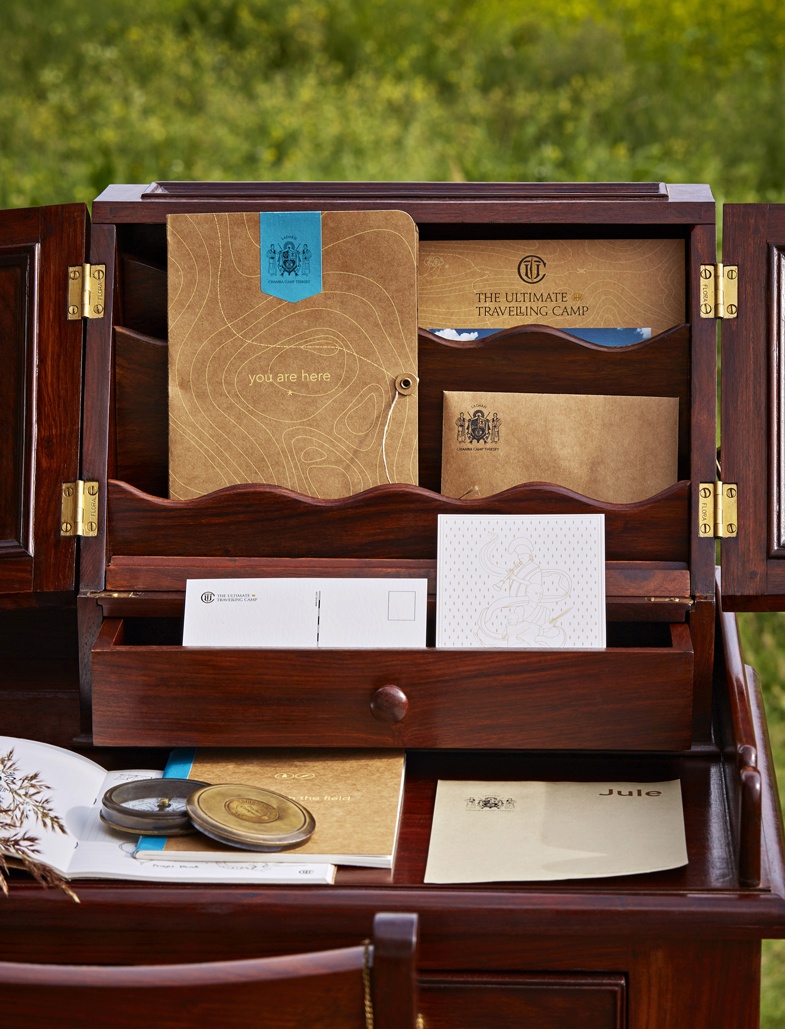 The Right Direction
A monogram is an old world technique of overlapping or combining two or more letters to form a motif. The TUTC monogram is created from the initials of the name that come together to form a compass – the ubiquitous adventure traveler's tool.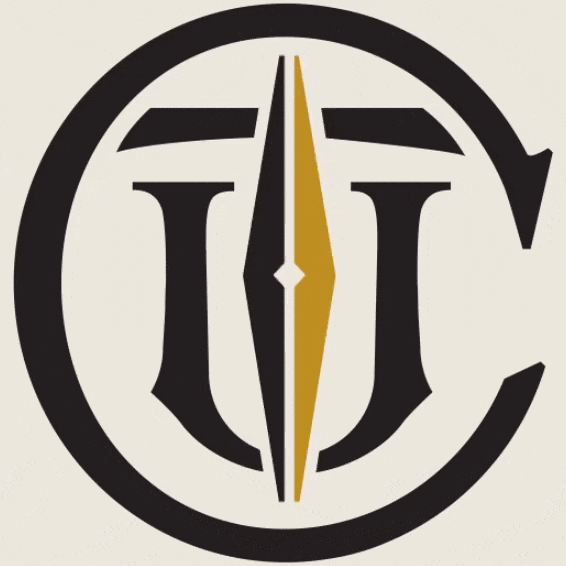 Princely Crests
The individual camps each have a unique identity. The inspiration comes from crests used by the princely states in India at the time of the British Raj. The camp crests are created out of elements that represent the historic or cultural relevance of their locations.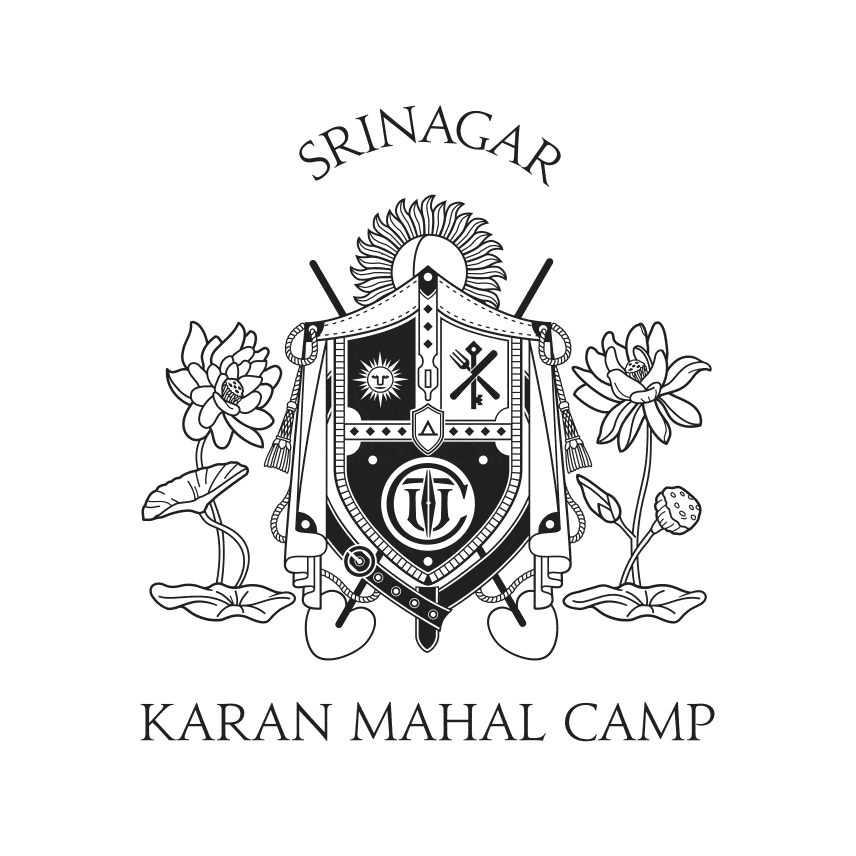 Camp in the Clouds
The 'Tent & Clouds' is a set of icons that express the idea of a moving camp in a simple and memorable way. They are used in select collateral in place of the logo to soften the branding at the camp. The children's dream-like quality of the symbols promise guests a fantastical journey to hidden away and less accessible India.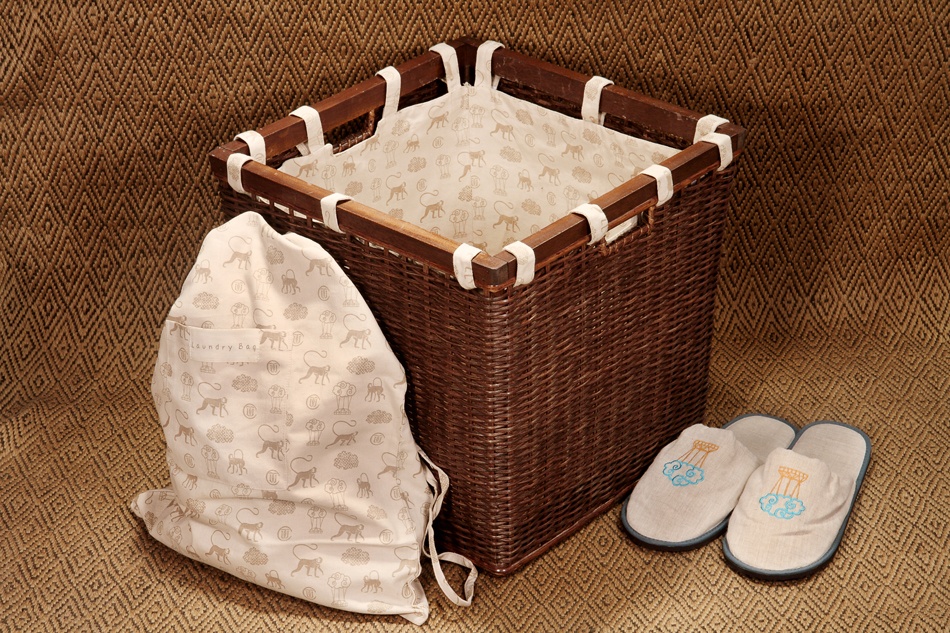 The Mascot
The langur's influence in the Indian mythological and physical environment can be felt by citizens and travellers alike. This, along with the animal's connection to human articulation of gestures and emotions makes the cheeky, lovable character a versatile camp mascot.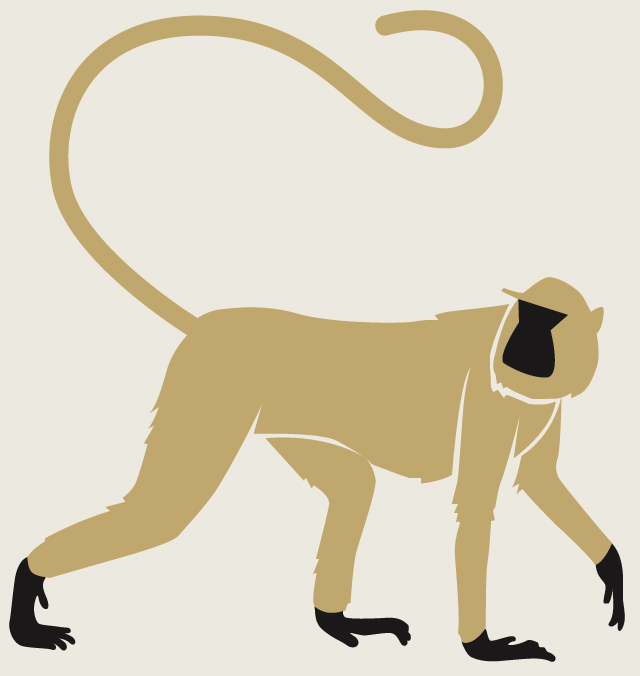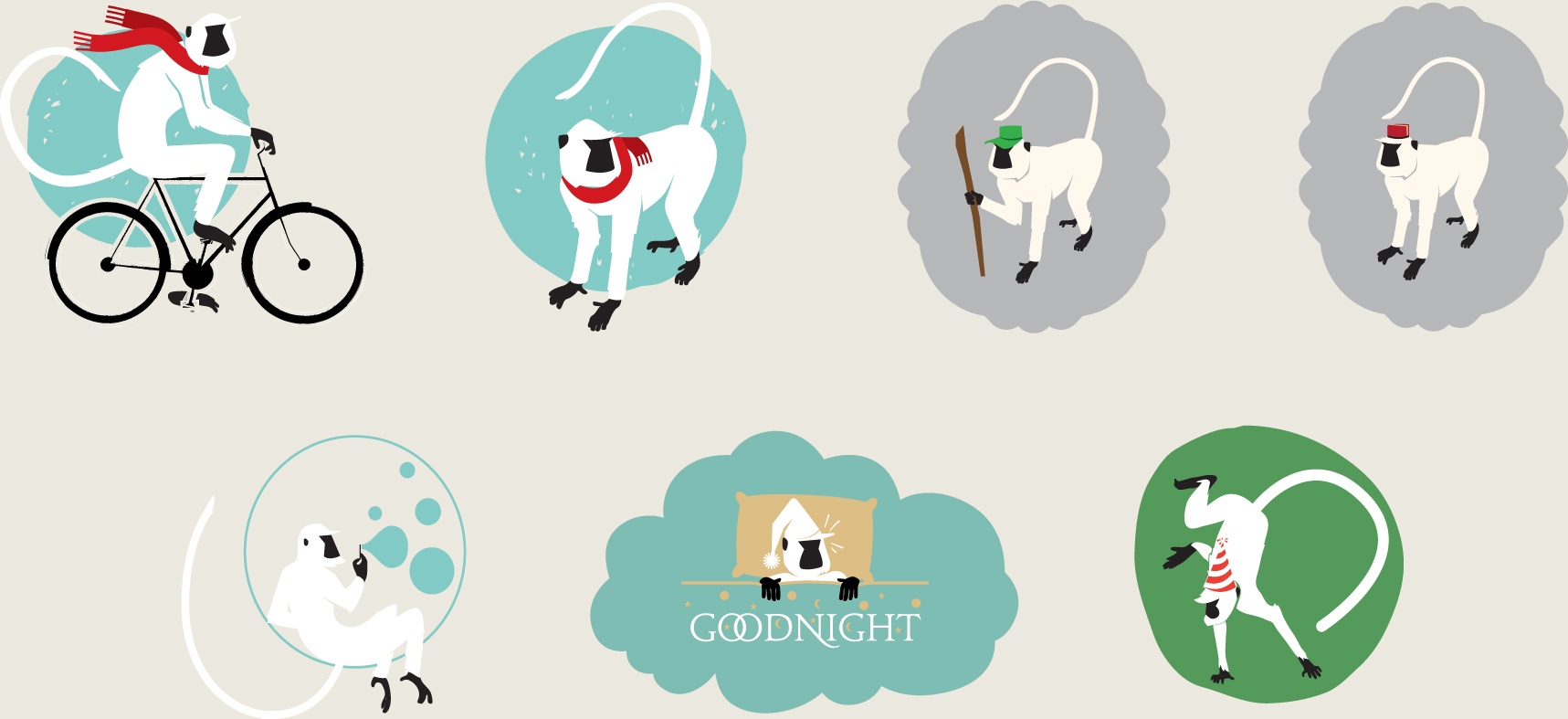 Welcome to the Camp!
A stately wooden secretary filled with various printed collateral greets the guests at their tents – camp books and field guides with information on the local flora and fauna, a book on excursions in the area, detailed maps, stationery, a diary made to look like it has been scribbled and illustrated in by an old traveller and postcards.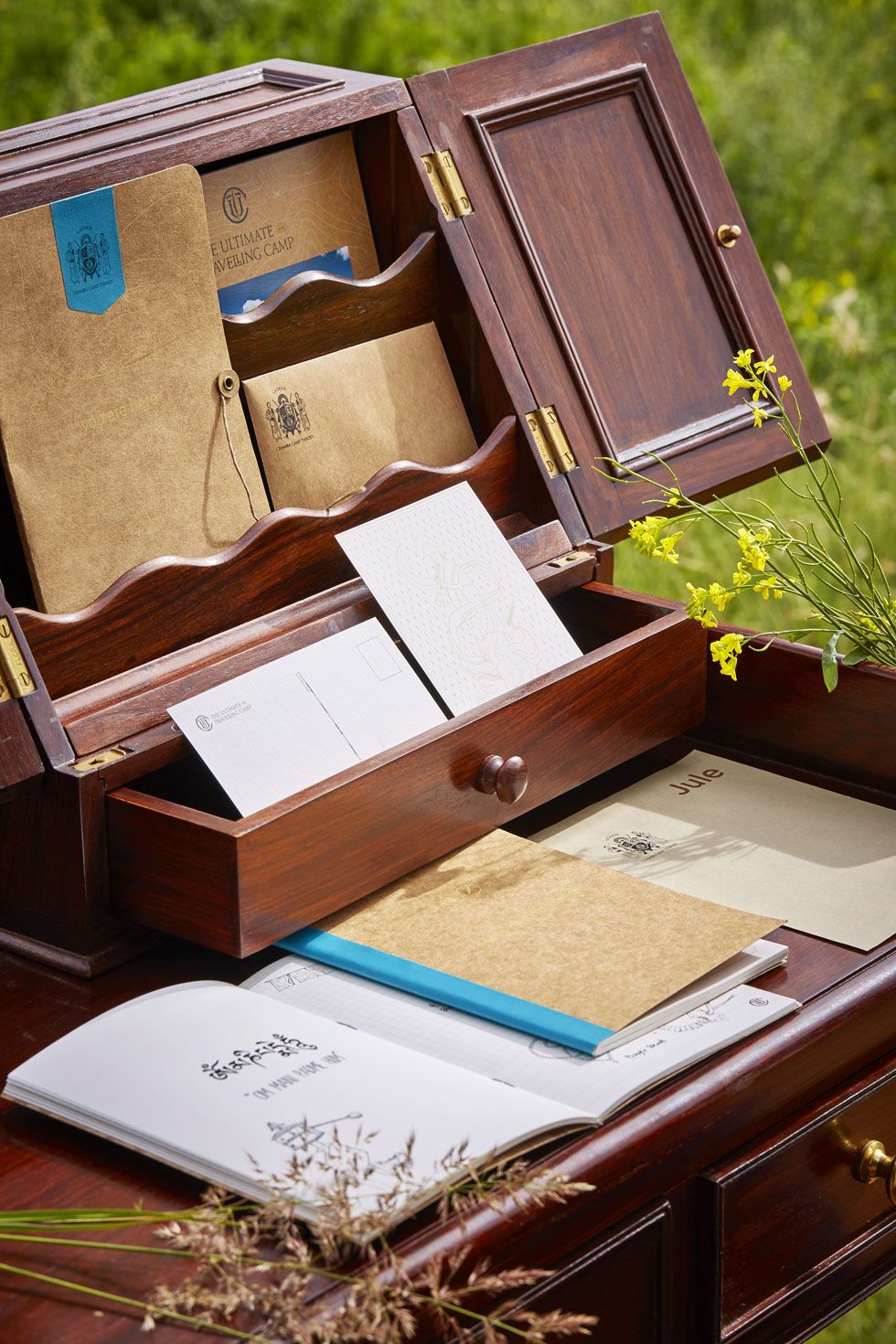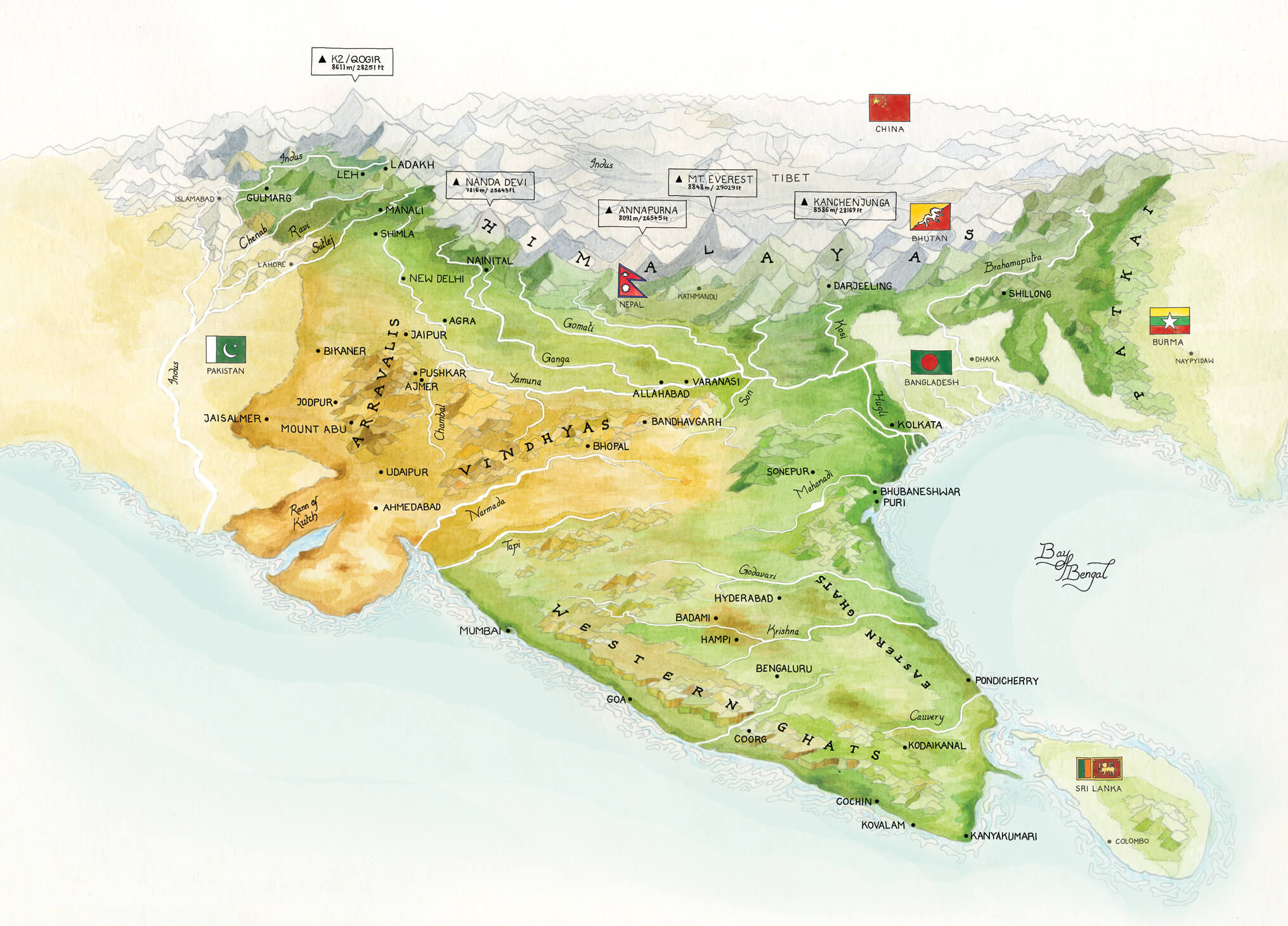 Luxuriously Crafted
Painted maps and illustrated posters introduce the guests to TUTC's dream-like old world aesthetic while subtly speaking of their promise of luxury through attention to detail and hand crafted care. These are given to guests as takeaways to preserve as memories of their experience.